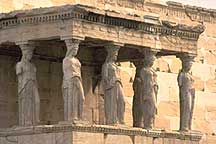 Tha Mayan Calendar and its prophecies. Nov 2011:
www.mayanmajix.com/bookcarl2.html
All labels [of people] are the tragic expression of pain and unmet needs
Marshall Rosenberg Ph.D.
www.NonViolentCommunication.com This is the most beautiful language of compassion and understanding. This can help relationships (partners, kids, world affairs)!
Beautiful movie of our great female acctresses:
http://miraulam.multiply.com/video/item/39
http://www.sacredpassage.com Vision quests and other spiritual trainings
http://secretgardenpublishing.com Kenneth Ray Stubbs beautiful videos, books etc. on sacred sexuality
http://greggbraden.net Gregg Braden's site of Scientific meditation and prayer techniques!
http://spiritualsexuality.com Toltec/Mayan/Native American shamanic tradition.
http://www.peterussell.com/What/index.html A beautiful flash and food for thoughts!
www.LoveNectar.com
Nectar Products for conscious loving relationships. Tools for tantra and sexual healing.
List of other practioners.
http://www.taotraditions.com A site for information about the White Tigress and Green Dragons.
Watch this non-partisan Declaration of Independence film at:
Other Tantra practitioners across the country Http://Slixa.com