The moment you have in your heart this extraordinary thing called love and feel the depth, the delight, the ecstasy of it, you will discover that for you the world is transformed.
Jiddu Krishnamurti

Coaching and Body Centered Healing Therapy.
Please email me this FORM, click here or see below.
If you want an appointment within 24 hours, do call as well, and provide me with the details in the form.

You can simply do a credit card hold, or a deposit via PayPal .
Cash preferred.
I most of the time require a hold on a credit card (this is NOT a charge), or see notes beneath.
($100 fee pr. hr for cancellations if within 24 hrs.).
If the email form doesn't work for your email system, then email me: Amahata.Golden at gmail.com.
And fill this out:

1. ALL the time frames you can see me (i.e.: 12/03: 10am-4:40pm and 12/05: 6-9pm. etc.). (My usual hours are 10am-10pm):

2. Length of session?

3. Where did you find me (referral, Google, or ads, etc.)?

4. a)Your ph #, (with any instructions), for me to call you to do the hold on your card etc.. IF not, please provide me with any of the following, as it MIGHT be adequate:

b) A provider's ph #, which you have seen more then once (and I can actually verify).
OR
c) Ph # to your work where I can get a hold of a secretary.
6. Anything else you would like to say?



Please note if you only give me ONE time frame, or a time frame where I cannot see you, do get back to me, as I might think that is the ONLY time frame you can see me! (I get too busy at times to get back to everyone).
Love Offerings:
Men, Women and Couples:
1 hr $200
1.5 hrs $260

Learn and experience true Sacred Sexuality or Tantra. The first step on the journey.
You can also inquire about my creation of the heightened Soma Touch Tantra Massage.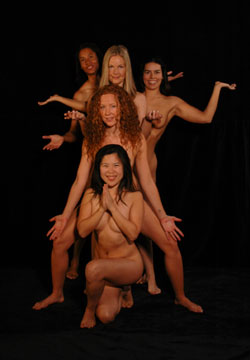 Femme a Femme Tantra massage DVD where I am featured.